Application of aluminum alloy
Aluminum-based alloys The main alloying elements are copper, silicon, magnesium, zinc, manganese, and the minor alloying elements are nickel, iron, titanium, chromium, lithium and so on. Aluminum alloy is the most widely used non-ferrous structural materials in the industry, and has been widely used in aviation, aerospace, automotive, machinery manufacturing, shipbuilding and chemical industries. Aluminum alloy density is low, but the strength is relatively high, close to or more than high-quality steel, good plasticity, can be processed into various profiles, with excellent electrical conductivity, thermal conductivity and corrosion resistance, widely used in industry, the use of second only to steel.
Aluminum alloy according to its properties and applications can be divided into ordinary aluminum alloy, ultra-high strength aluminum alloy, heat-resistant aluminum alloy, aluminum matrix composite materials. Its application fields have different focuses, covering all application fields of aluminum alloy.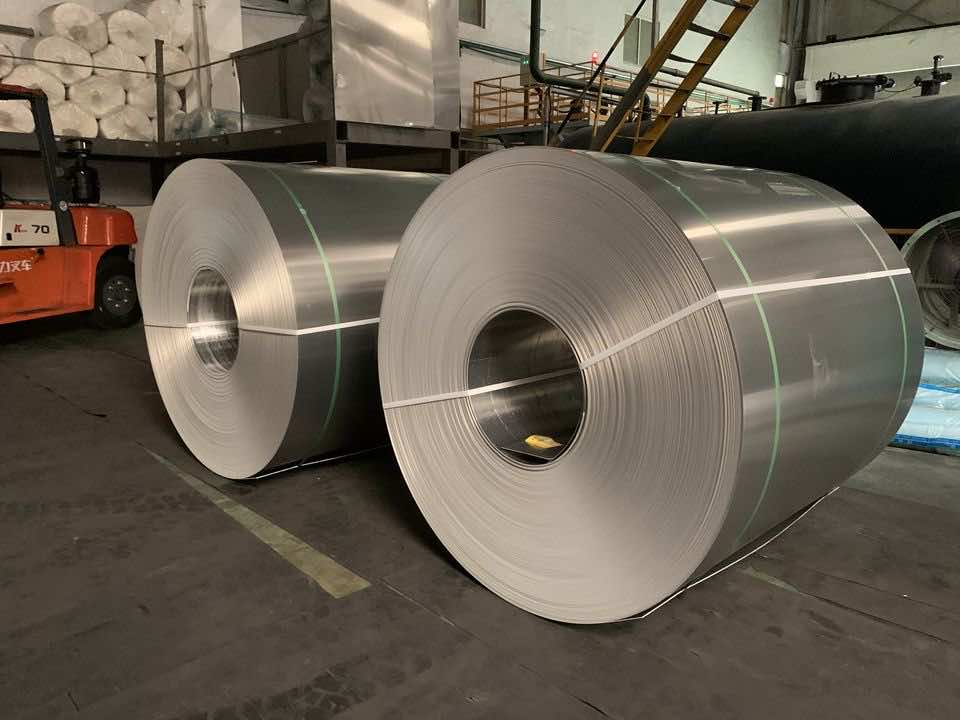 1050 Extruded coils for the food, chemical and brewing industries, various hoses, fireworks powder
1060 requires corrosion resistance and formability are high occasions, but the strength requirements are not high, chemical equipment is its typical use
1100 is used for processing parts that require good formability and high corrosion resistance but do not require high strength, such as chemical products, food industry equipment and storage containers, sheet workpieces, deep drawing or spinning concave utensils, welding parts, heat exchangers, printing plates, nameplates, reflective devices
1145 Packaging and insulation aluminum foil, heat exchanger
1199 electrolytic capacitor foil, optical reflective deposition film
1350 wire, conductor strand, busbar, transformer strip
2011 Screws and machined products requiring good machinability
2014 For applications requiring high strength and hardness (including high temperature). Aircraft heavy duty, forgings, slabs and extrusions, wheels and structural components, multistage rocket first stage fuel tanks and spacecraft parts, truck frames and suspension parts
2017 is the first 2XXX series alloy to obtain industrial applications, and the current application range is narrow, mainly for rivets, general mechanical parts, structural and transport vehicle structural parts, propellers and accessories
2024 Aircraft structures, rivets, missile components, truck wheels, propeller components and various other structural components
2036 Auto body sheet metal parts
2048 Aerospace structural parts and weapons structural parts
2124 aerospace spacecraft structural components
2218 Aircraft engine and diesel engine pistons, aircraft engine cylinder heads, jet engine impellers and compressor rings
2219 Space rocket welding oxidizer tank, supersonic aircraft skin and structural parts, working temperature of -270~300℃. Good weldability, high fracture toughness, T8 state has a high resistance to stress corrosion cracking
2319 Weld 2219 alloy electrode and filler solder
2618 Die forging and free forging. Piston and aeroengine parts
2A01 Structural rivet with operating temperature less than or equal to 100℃
2A02 Axial compressor blade of turbojet engine with operating temperature of 200~300℃
2A06 Aircraft structure with working temperature 150~250℃ and aircraft structure rivets with working temperature 125~250℃
2A10 is stronger than 2A01 alloy and is used to manufacture aircraft structure rivets at operating temperatures of less than or equal to 100 ° C
2A11 aircraft of medium strength structural parts, propeller blades, transport vehicles and building structural parts. Medium strength bolts and rivets for aircraft
2A12 Aircraft skin, spacer frame, wing ribs, wing SPAR, rivets, etc., structural parts of construction and transportation vehicles
2A14 Free forgings and die forgings with complex shapes
2A16 Space aircraft parts with operating temperature of 250~300℃, welded containers and airtight cabins operating at room temperature and high temperature
2A17 Aircraft parts with operating temperature of 225~250℃
2A50 Medium strength parts with complex shapes
2A60 aircraft engine compressor wheel, air guide wheel, fan, impeller, etc
2A70 aircraft skin, aircraft engine piston, wind guide wheel, wheel, etc
2A80 aero engine compressor blade, impeller, piston, ring and other parts with high operating temperature
2A90 aeroengine piston
3003 is used for processing parts that need to have good formability, high corrosion resistance and good weldability, or require these properties and need to have higher strength than 1XXX series alloy, such as kitchenware, food and chemical products processing and storage devices, tanks and tanks for transporting liquid products, various pressure vessels and pipelines processed with sheet metal
3004 All-aluminum can body requires parts with higher strength than 3003 alloy, chemical product production and storage devices, sheet workpiece, building workpiece, building tools, various lighting parts
3105 Room partition, baffle plate, movable room plate, gutter and downspout, sheet forming workpiece, bottle cap, bottle stopper, etc
3A21 aircraft fuel tank, oil conduit, rivet wire, etc. Building materials and food and other industrial equipment
5005 is similar to 3003 alloys with moderate strength and good corrosion resistance. Used as conductor, cooker, instrument panel, shell and architectural decoration. The anodized film is brighter than the oxide film on alloy 3003 and harmonizes with the hue of alloy 6063
5050 sheet can be used as the lining plate of refrigerator and refrigerator, automobile gas pipe, oil pipe and agricultural irrigation pipe; It can also process thick plate, pipe, bar, shaped material and wire
5052 This alloy has good formability, corrosion resistance, candleability, fatigue strength and moderate static strength, used in the manufacture of aircraft fuel tanks, oil pipes, and traffic vehicles, ships of sheet metal parts, instruments, street lamp brackets and rivets, hardware products
5056 magnesium alloy and cable sheath rivets, zippers, nails, etc. Aluminum-coated wire is widely used in the processing of agricultural trap covers and other applications where high corrosion resistance is required
5083 for applications requiring high corrosion resistance, good weldability and moderate strength, such as ship, automobile and aircraft plate welds; Pressure vessels, refrigeration devices, TV towers, drilling equipment, transportation equipment, missile components, armor and so on.
The 5086 is used in applications requiring high corrosion resistance, good weldability and moderate strength, such as ships, automobiles, aircraft, cryogenic equipment, TV towers, drilling units, transportation equipment, missile parts and decks
5154 Welded structures, storage tanks, pressure vessels, ship structures and offshore installations, transport tanks
5182 sheet is used for processing can covers, car body plates, control plates, reinforcing parts, brackets and other parts
5252 is used to manufacture decorative parts with higher strength, such as decorative parts of automobiles. It has a bright and transparent oxide film after anodizing
Properties of aluminum alloys under extreme cold conditions and applications in the manufacture of high-speed rail vehicles and train car bodiesNo next